The Verify Model dialog box is used to inspect the model elements and their definitions.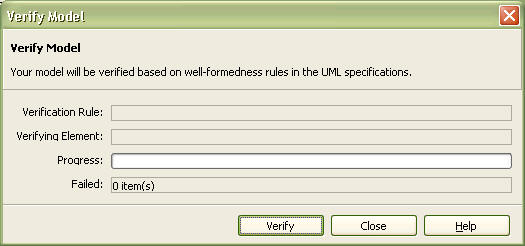 Verification Rule
Shows the verification rule currently being applied.
Verifying Element
Shows the name of the element currently being verified.
Progress
Visually displays the progress of the verification.
Failed
Indicates the number of the elements that failed the verification.