Elements saved in a model fragment file (.MFG) can be imported into a project. Importing a model fragment copies and includes the elements contained in the model fragment into the project. No references are used.
Procedure for Importing Model Fragment:
1.

Select the

[File] -> [Import] -> [Model Fragment…]

menu.
2.

At the Open Model Fragment dialog box, select a model fragment file (.MFG) to read and click the

[Open]

button.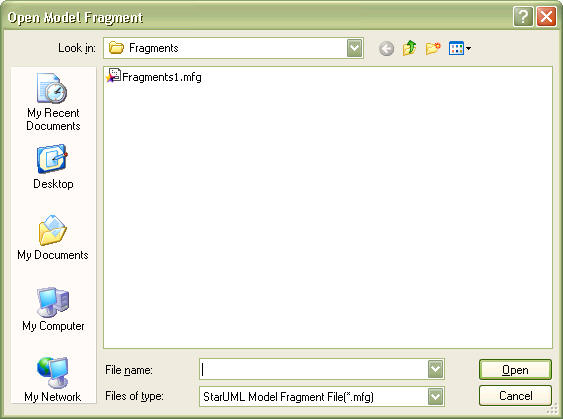 3.

The Select Element dialog box appears, to determine which element will contain the model fragment to import. Select an element (package, model, subsystem, or project) to contain the model fragment and click the

[OK]

button.
| | |
| --- | --- |
| 4. | The model fragment is added to the selected element. |