1.4.1 Recommended IBM i Development Model
The recommended IBM i development model is a Visual LANSA Slave to an IBM i Master System.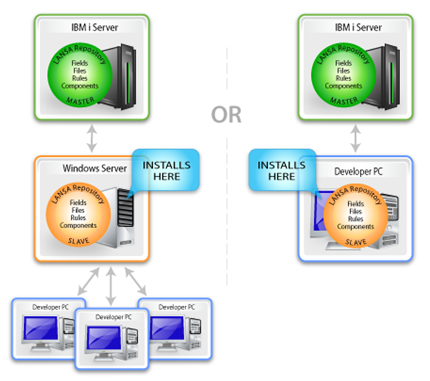 The reasons for this development model are:
The primary target platform is IBM i.
Development is primarily IBM i in-house.
A change management system or a version control system third party tool is used on IBM i.
This model can also be used for Windows development.
These are the requirements for this development model:
Task tracking and security
For details, refer to Task tracking in the .
Interfaces to third party tools for change management or version control.
Separate build machine for Windows deployments, if deploying to Windows too.