7.1 System Definitions
In a Visual LANSA Slave system, all System Definitions are is displayed as read-only in the Details tab as all maintenance is performed on the related LANSA Master System.
You will find the equivalent IBM i system definitions in the Review System Settings which are obtained from the Administration menu. For details of how to keep these system definitions up-to-date on a Slave system, refer to Visual LANSA Slave Systems Administration.
If you are using an Independent Visual LANSA System, you can change these details directly in Visual LANSA.
You can access the System Definitions by either double clicking System Information in the Repository tab or selecting System Information from the File menu.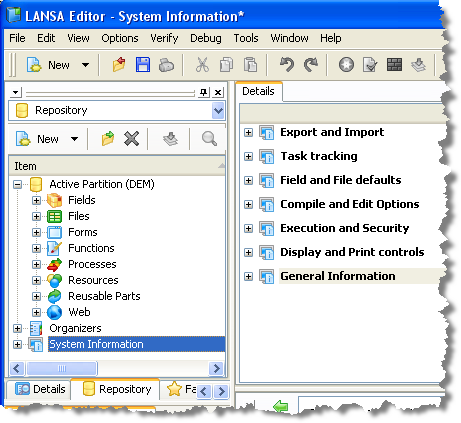 Specific Definitions