7.11 Object Maintenance
Object maintenance is used to control access to LANSA defined objects.
In Visual LANSA select an object, right click with your mouse, and choose Security Settings from the context menu.
The security settings will only be available in read-only mode if you are on a Slave system.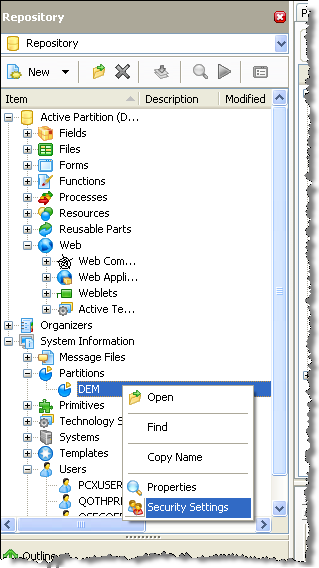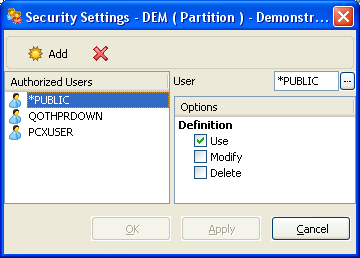 In an iSeries Master System use the Review Access to Objects Defined within LANSA option on the Housekeeping Menu to review and edit the object security details.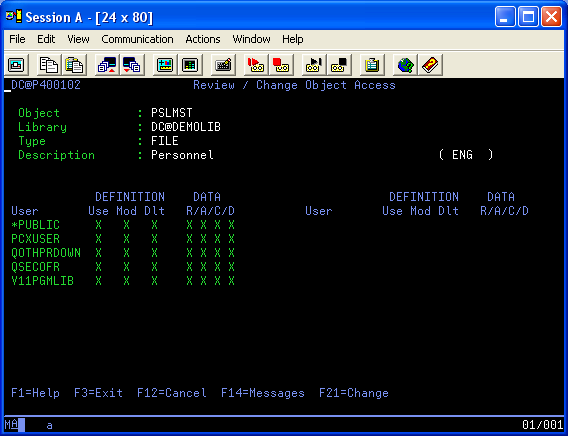 See also
For details about user access to the LANSA development environment, refer to 7.9 User and Security Maintenance.