Print Preview
Click on the button "Preview" to view what your label will look like when it is printed.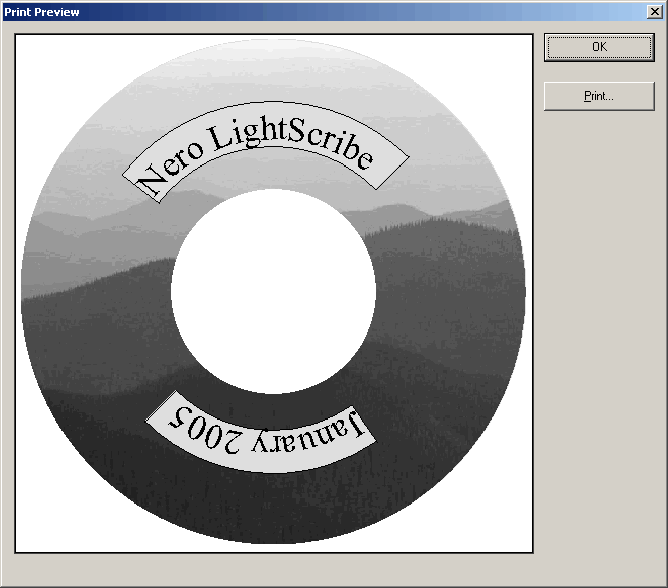 The "Print Preview" menu will appear. Click OK to return to editing your label template or click "Print" to begin printing your label onto the disc.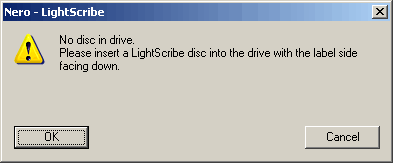 FYI! If you have not got a disc already inserted in your drive, a dialog will appear telling you to insert one. If you wish to see the print preview without having to insert a disc click "Cancel". If you wish to first insert a disc before the print preview click "OK".
---