Inserting a Background Image
To insert a background image to fit the round shape of the disc label first right click on the "Create disc label" window and select "Background Properties".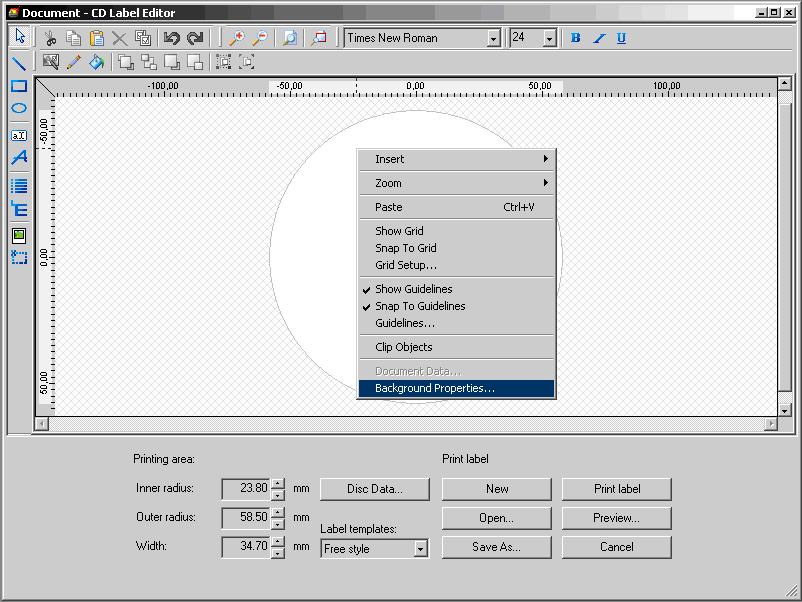 The "Background Properties" window will appear.
Click on the "File…" button to search for a background image.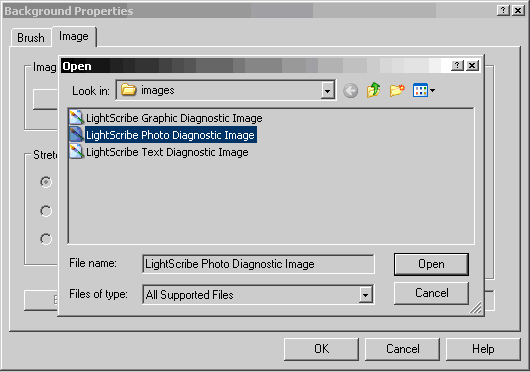 Select the image that you wish to apply to the background and click on "Open"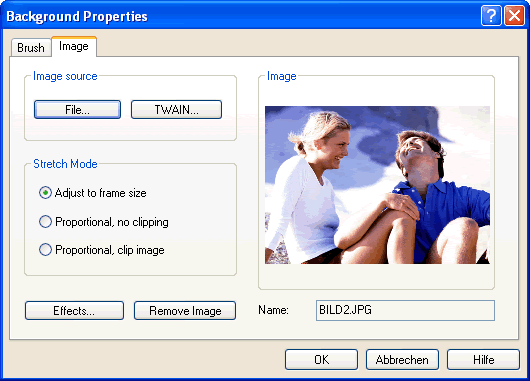 Click on the "OK" button to apply the image to your label template.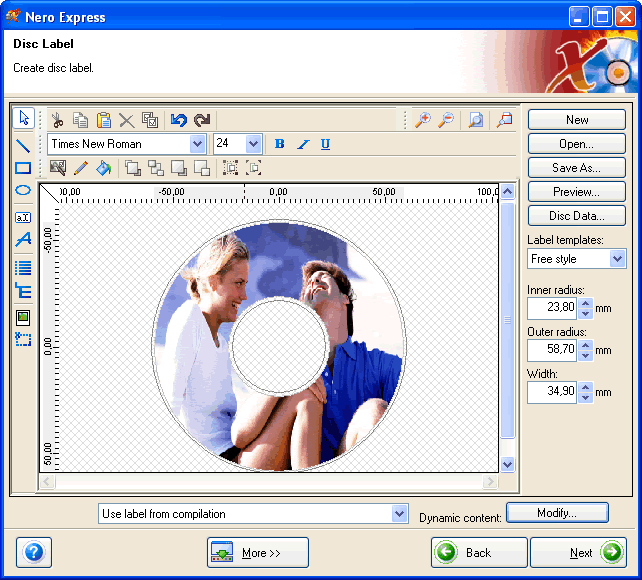 ---