Burning and Printing with Nero Burning ROM
If you wish to burn a data disc while printing a label in Nero Burning ROM, select File -> New from the main Nero Burning ROM window.
The "Burn Compilation" window will then appear. Under the "Misc" tab, check the "Print label" tick box and to edit your label click on "Edit". This will open the "Create disc label" window (see Section 'Creating a Label with Nero Express'). When you are finished creating or editing your label template, click on OK to save the changes you have made to the label..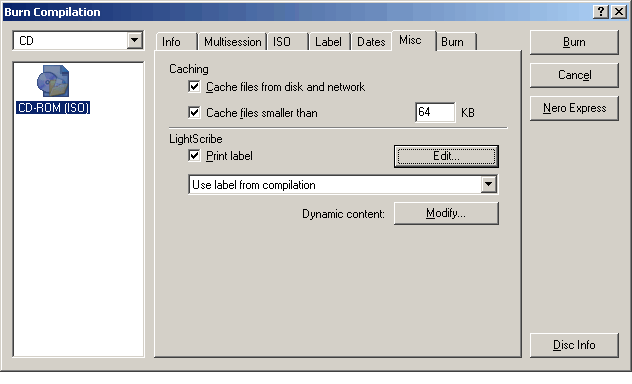 Continue the burning process as normal by clicking on "Burn". The process will continue as in Nero Express (See Section 'Burning Data and Print Labels').
---