Label Templates and Modes
Select a template or mode from the "Label templates" drop down menu at the right hand side of the "Create disc label" window.
LightScribe provides three different label modes to choose from depending upon how much information and creative expression you want each disc label to have.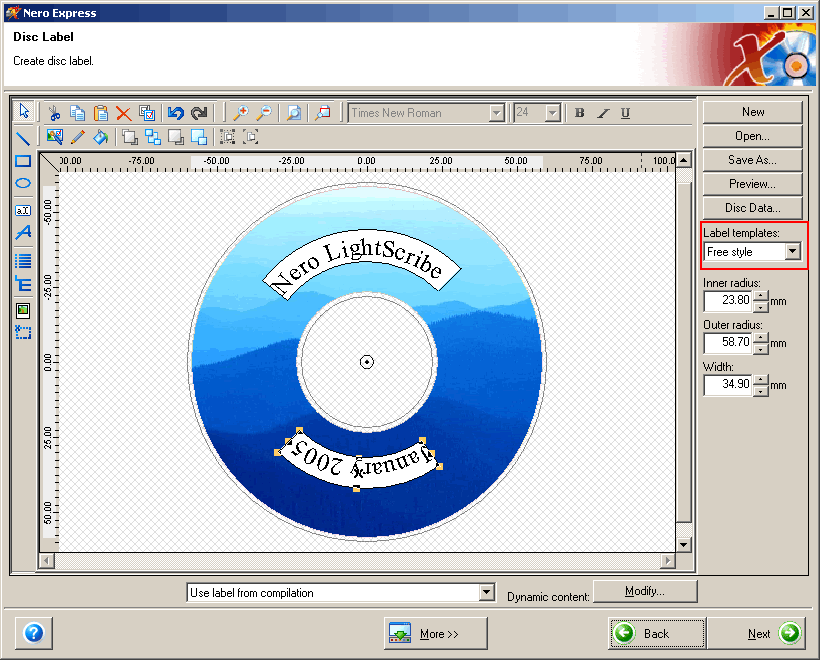 The label burn time will vary depending upon which label mode you select.
Label Templates
* Title – A simple title that allows you to identify a disc. Use for routine or utility discs.

* Content – More complete information about the contents of a disc. Use when you have several discs with the same title but different contents.

* Full (Free Style) – A creative label of words and graphics that uses most of the space on the label. Use for important or keepsake discs."
---