View Event Log
    VIA RAID Tool record important events into a log file, such as Disk Array Creation/ Removal, Disk Failure,  Synchronization...etc. 
    To view the log, just click toolbar button

or menu item Operation => View Event Log , the event log will be displayed as below: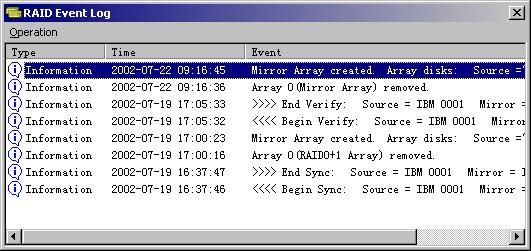 There are three types of log items: Information(

), Warning(

), Error(

).    
    To view details of any log item, you can double click the row, select the row and press Enter key or execute the menu item Operation => View Detail in the above dialog box, the following dialog will appear: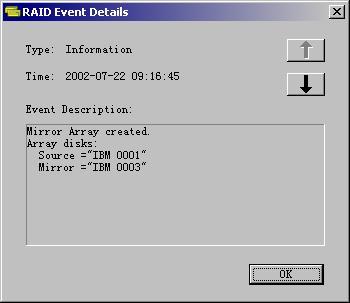 Click

or

button to browse next or previous log item.
    You can clear all log items by execute Operation => Clear All on the RAID Event Log dialog, refer to the following picture: