Import Change List from Other Files
After selecting the File menu Import choice, the following window is displayed.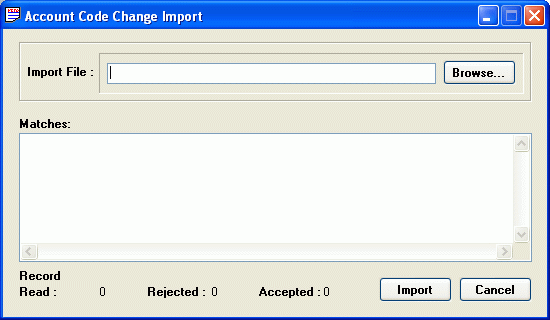 To import a file, type the file name into the edit box or press the Browse button to search for the file. The file must follow the specified file layout in order to import the changes successfully.
After selecting the file, press the Import button and the change list will be imported.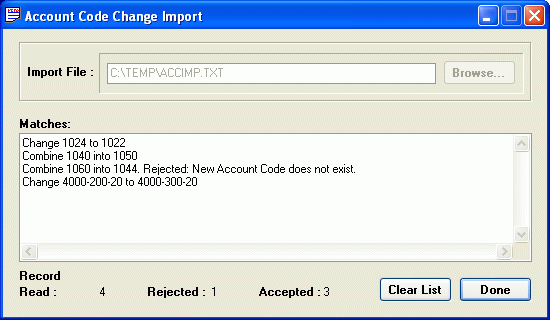 Press the Done button to add the changes to the Change List. Those changes that were rejected will not be included.