Editing Changes
The Modify window is similar to the Add window, except that the action type and old Account Code cannot be changed.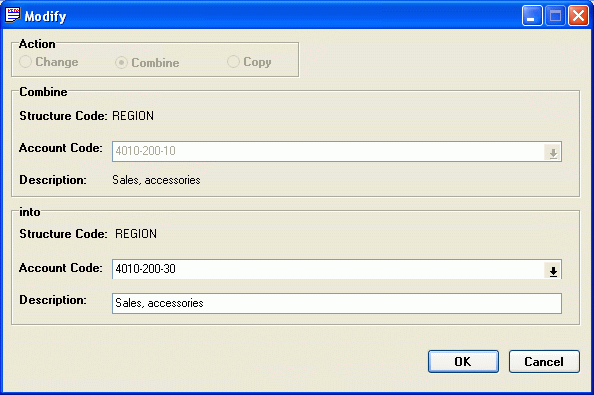 If the Structure Code is to be changed, decide on the new Structure Code by clicking on the List Button beside the Structure Code field. Then change the new Account Code and the Description as required. Once you are satisfied with the change then click the OK Button to add this entry to the Change List.
The display format of the new Account Code always reflects the Account Structure. The Account Code segment accepts any numeric value and valid values for the other segments will be available through the selection boxes.