To create a new EEPROM template click on the Create New Programming Template button on the toolbar

   


or select New from the File Menu.





The EEPROM template can define parameters in the following categories:


·
Basic Details
When the EEPROM template is defined, use the "Save As" toolbar button





or select Save As ... from the File menu.

   



Enter a file name for the EEPROM template, perhaps your product name (MyUSBDevice.ept in this example), and click on "Save"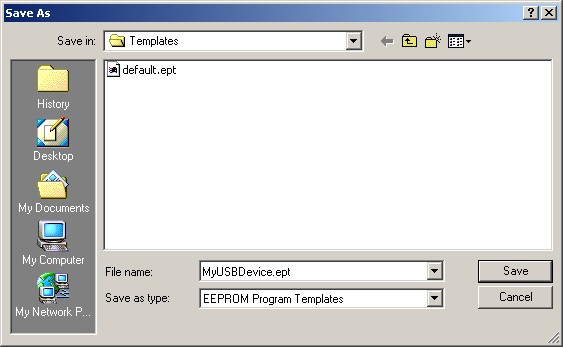 MProg will save the EEPROM template and switch into Program mode.