About Section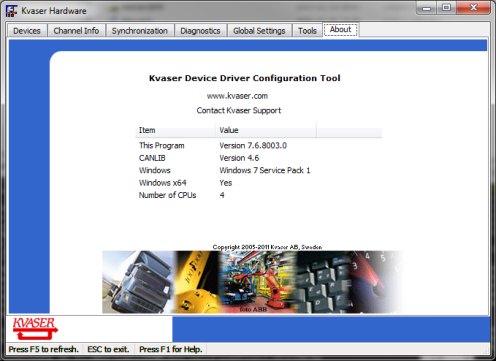 This is a small section with information about different software versions and information regarding the system.
You can right-click in the list to copy it to the clipboard.
There are also two links in this section, one of them points to our website www.kvaser.com and the other to Kvaser Support e-mail. Please do not hesitate to contact Kvaser support if you have any questions.
---