View Commands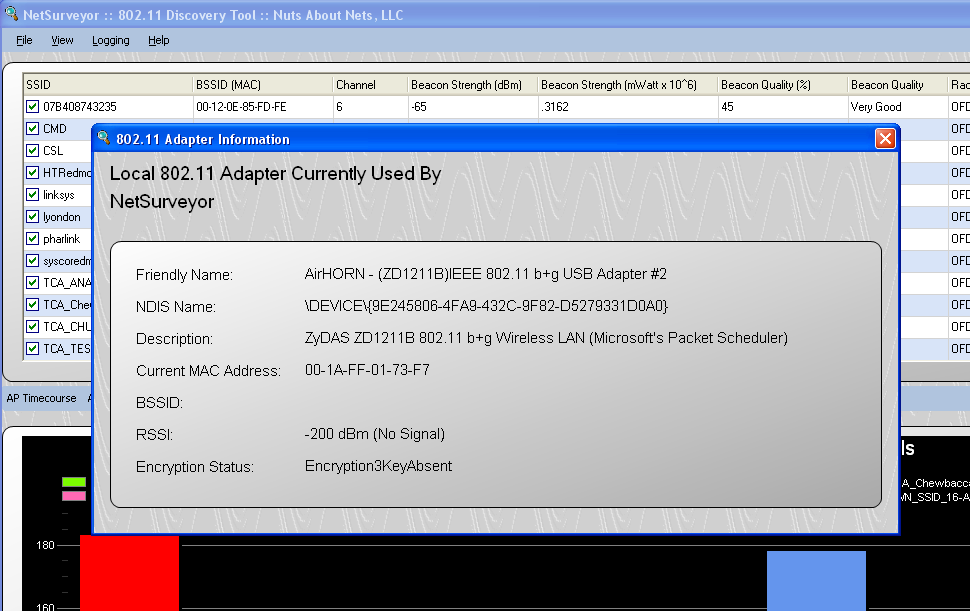 When you select View -> Adapter Information... from the main menu then a dialog box appears that displays information about the 802.11 wireless adapter that is currently being used by NetSurveyor.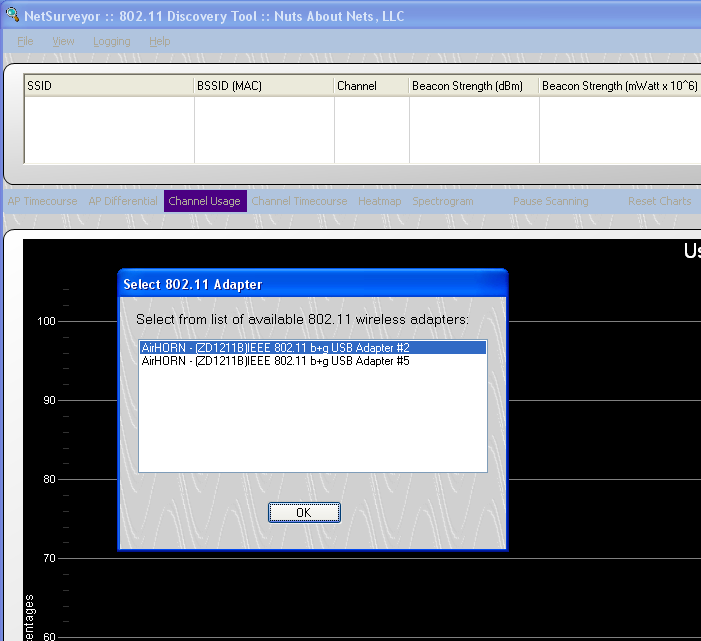 Typically there is only one wireless adapter installed per machine -- but there are occasions when multiple 802.11 wireless adapters may be present. In that case, when NetSurveyor is launched a dialog box appears that lists the available 802.11 wireless adapters -- and you would choose the one you wish to use for that particular session.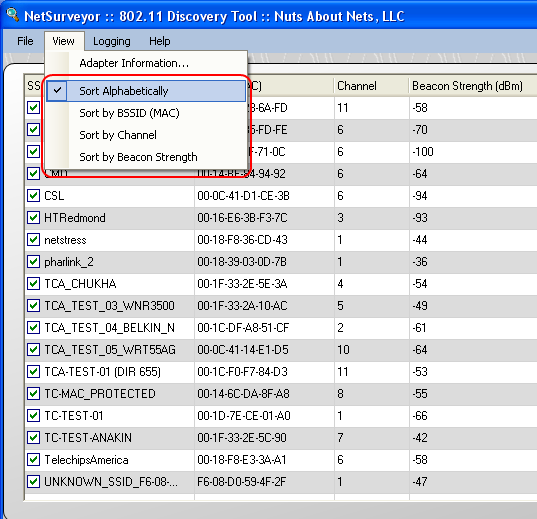 The View menu is also used for setting your sorting preferences. By default the grid of local access points is sorted alphabetically using the SSID property. Alternatively, you can sort by BSSID (MAC), channel or beacon strength. When you change the way the grid is sorted there may be a slight delay - the new sorting preferences will take effect following the next BSSID scan.
Copyright © 2010, Nuts About Nets, LLC