Connecting to a cluster
The Server Cluster Recovery Utility allows operations to be performed remotely. In other words, you can run the Server Cluster Recovery Utility on a management station and recover checkpoints or failed disks on a cluster in the data center.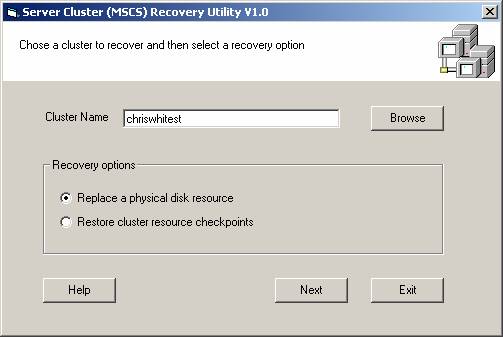 To select the appropriate cluster, you can either type in a cluster name directly or you can browse through the clusters that are available to you by clicking on the Browse button.